Contact STORMComponents
STORMComponents
Trading name of acuteFX Design Limited.

88 Derby Road, Loughborough
Leicestershire, LE11 5AG, UK


T   0330 6600 161
F   0871 528 3674
info@stormcomponents.co.uk
Our 0330 number is free to call from most landlines and mobiles.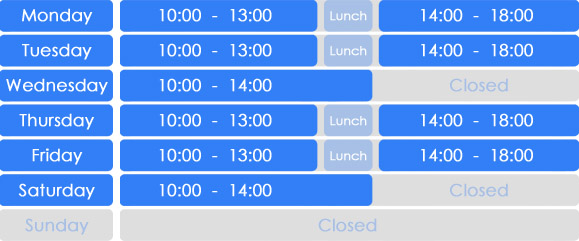 My laptop had ceased to work and was wiped and reloaded. Everything was explained simply in lay man's terms and the charge was reasonable as per estimate. Excellent customer service.
K King
I would highly recommend STORM for all your computer needs. We were well looked after and kept informed all the time they had our laptop. Tom is very helpful and friendly and was happy for me to call numerous times when needing advice. I am delighted with the service I have received and I wish STORM the very best for the future.
Hayley Pedwell
View Testimonials
free tech support

quick contact
pc repair service
60 day guarantee
no fix - no fee
Click here to find out more!